---
Tot Covid19 hield Petra Hart diners in haar atelier in Amsterdam. Na corona verhuisde ze met haar zoontje naar Naarden. Geen diners meer, maar kunstwerken bekijken is wel mogelijk. Stuur een email.

'Art dinner' gehost in het atelier van kunstenares Petra Hart omringd door haar kunst, klein en groot, brengt onbekenden samen voor een gemeenschappelijke belevenis in een gezellige ambiance.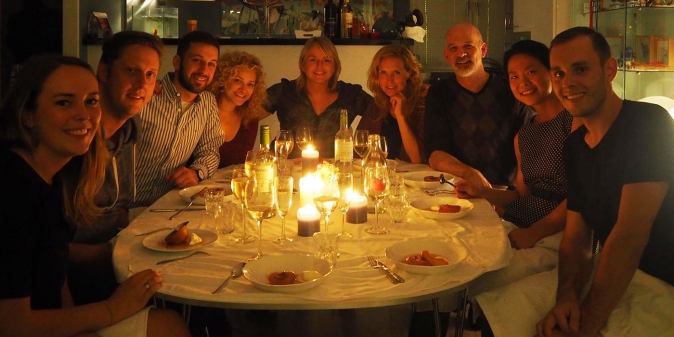 Gevoed door creativiteit in zijn vele vormen, kunnen alle gasten een avond verwachten met voortreffelijke combinaties, artistieke inspiratie en mooie gesprekken. Tussen de gangen door toont zij haar werkproces en neemt de gasten mee langs haar kunstwerken.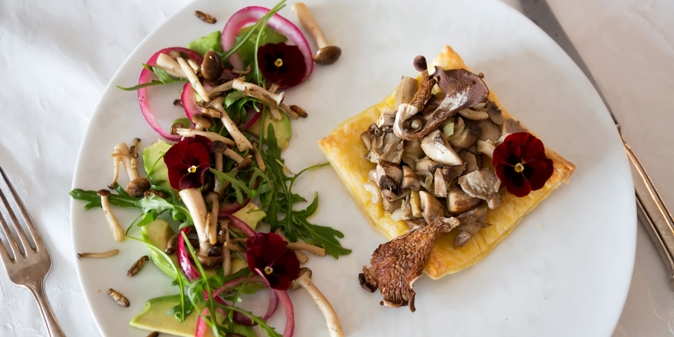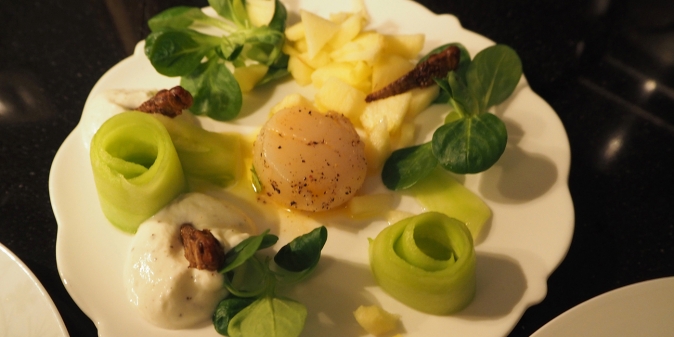 Hart zorgt ervoor dat iedereen zich welkom en op zijn gemak voelt, ontvangt gasten uit alle lagen van de bevolking en moedigt diversiteit en inclusie aan. Het is een kans om bijzondere mensen te treffen die je anders nooit zou hebben ontmoet.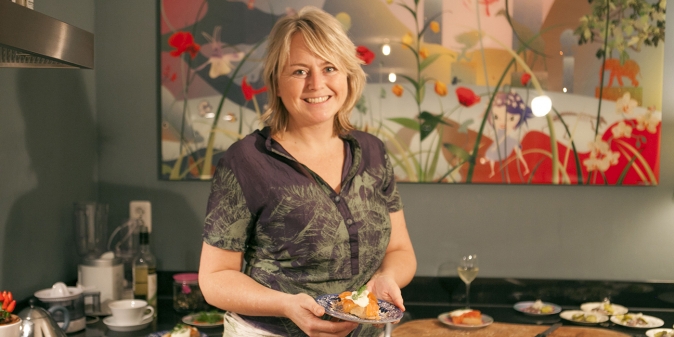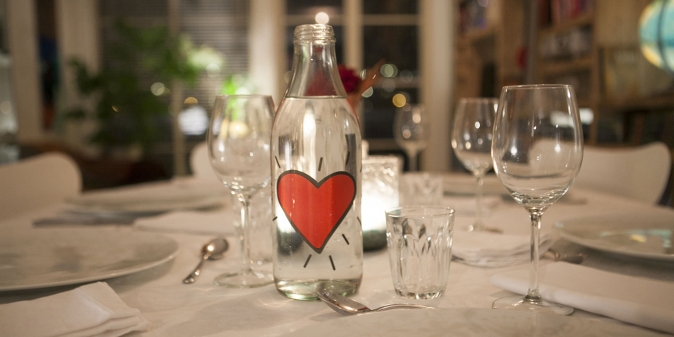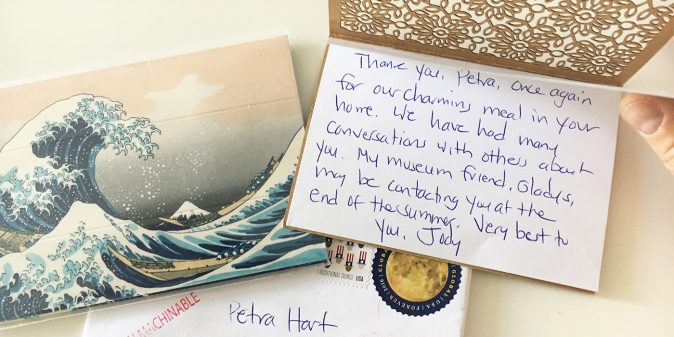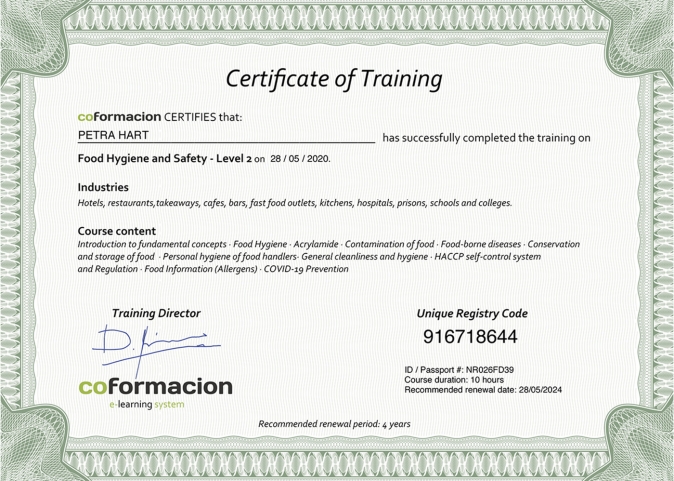 Reviews

Gabi
Verwend en geïnspireerd door Petra! Hele fijne avond gehad bij Petra Hart. Petra is een perfecte gastvrouw. We hadden 3 gangen, begonnen met Prosecco, het voorgerecht was een lekkere rivierkreeft salade met zelf gebakken crackers. Hoofdgerecht was klassieke Nederlandse asperge met ham, ei en gebakken aardappelen. Het dessert was de perfecte afsluiter, een sort frisse NewYork cheesecake, geserveerd in een glas. Petra vertelde over haar prachtig werk en liet verschillende stukken zien. Hartstikke bedankt voor een fijne, gezellige, lekkere en interessante avond. Ik kom graag terug!

Dr. Stefanie
The dinner shows the interesting life of Petra's work. It was a great pleasure for us to be there and hear many wonderful kinds of art. Thanks a lot for open our eyes to have a different look on our earth. Thanks a lot for the delicious local dinner.

David
We had an excellent evening with Petra: good conversation and a great insight into her art and life in Amsterdam.

Minjun
艺术家很热情地接待,家里布置地很有艺术氛围。一起用餐的还有一对健谈和蔼的德国夫妻。我们一起畅谈旅行,艺术,和各自有趣的经历。惊讶于七十多岁的老夫妻还会自己开车到荷兰玩耍,打扮地优雅精致精神抖擞活力十足。艺术家分享了她的创作过程,和如何与艺术结缘。她烹制了地道的荷兰美食,看得出很用心。总之是一次不一样的旅游经历!

Simone
Empfang war sehr freundlich und gastfreundlich. Petra war während unseres Aufenthalts immer präsent und hat gemeinsam mit uns gegessen. Das Essen war wie erwartet landestypisch und lecker. Wir erhielten einen wertvollen Einblick zu Amsterdam und den Niederlanden. Weiterzuempfehlen!!! Wir kommen gerne wieder!

Tara
The meal at Petra's was amazing!!! couldn't have asked for a better experience.

Yvette
Very nice evening with Petra and her mother. I never ate better haring than at Petra's. Besides the nice food, Petra is also a very gifted artist with beautiful paintings and dresses and as an artist she has had many nice adventures which she told us about. In summary: great evening! Thanks

Susan
We had a wonderful time! The food was delicious and the company marvelous! Petra is a gracious host and an extremely talented woman!

Julia
Delicious meal and wonderful artist apartment with such interesting displays and artwork. It was a quick, lovely meal with Petra! We even bought a tunic designed by the artist!

Jim
Our meal with Petra was nothing short of wonderful; wonderful host, a lovely setting, a scrumptious typically dutch meal with excellent conversation, fascinating table mates from around the globe. This is one meal we will not forget.

Dave
It was a wonderful meal. Loved meeting Petra. Her art is terrific. She is a talented artist in different mediums. It was a unique and wonderful way to spend an evening with a very good meal as well.

Fabio
Very pleasant evening, lovely food and the company of an extremely talented artist by whose techniques we were all very much impressed. Very nice conversations that fueled many more after we left and great vibe. Definitely recommended.

Vittoria
We had a most enjoyable evening with Petra last evening! When booking our Seabass dinner in Amsterdam, we never dreamed we would dine in the home of a gifted professional artist, whose works are sold internationally. Her home, with a canal water view, was a modern artist's home. We throughly enjoyed the lively conversation about Dutch history, culture and art.

Jonathan
Amazing conversation, amazing chef. Loved everything that was served! Love Petra! If you find yourself here in Amsterdam I recommend Petra!

Assaf
Great food. Great atmosphere. Very interesting host with interesting stories and talent.

Gil
Petras hospitality was all noticed. Great atmosphere, art decore and tasty local diner. What more? The file minion was a delight

Anna
Thanks for the wonderful evening. Petra is very interested person, an unique artist. The atmosphere was great! The food was very nice served, all the food was tasty.

Emma
From the moment we arrived, we felt like we were breaking bread with an interesting friend. The food was amazing, as was the conversation and artwork. All the food was sourced locally and prepared with love. Petra is amazing!

Dan
We had a great evening with Petra. The evening started outside on a beautiful spring evening (on the water) with beer, herring and bread and then moved inside for a traditional well prepared Dutch meal. While the conversation was engaging and covered many topics (including a little politics), most interesting was Petra describing, demonstrating and showing her art and current projects. We would definitely recommend this experience and dinner with Petra.

Alex
Petra was great to chat with. Her food was pleasing. It was a nice privilege to spend time at her home.

Andrea
The food was fantastic, the setting was warm and comfortable, and the company and conversation were memorable. It felt like we had known each other forever. This was a highlight of my time in Amsterdam, and I recommend it highly! Thank you, Petra.

Eric
Well done

Sue
I was very impressed. Petra, could not have been more gracious and welcoming. It was so much nicer dining in someone's home than an ordinary restaurant. I was given great directions to her apartment. The food was delicious and the other couple who came from Israel were also very interesting. Petra is a wonderful artist and seeing her fabulous work on the walls really enhanced the experience.

Panda
Great dinner at Petra's loft. She is an incredibly talented artist and chef with interesting stories. We greatly enjoyed the Dutch take on sushi sampling local/regional fish and fare. We recommend to all!

Alex
Petra was an amazing guest! Her "heart and art" dinner was an amazing experience- she truly does put her heart and soul into the food & art she creates. She also gave us some tips on what to see in the city. I highly recommend this dinner to anyone who is looking for a good experience in Amsterdam.

Adi
We came 5 friends from Israel to Petra's house in order to have a home cooked dinner to our friend's B-Day and were more than happy to discover a beautiful ART studio by a multi-talented artist! Dinner was homey, tasty & uniqe , the wine was great and the company was PERFECT!! We highly recommend! Adi. Tomer. Peleg. Hanan & Nisim Tel-Aviv, Israel.

Eran
The food was very good, fresh, tasty, pleasant both to the eye and the tongue. Petra sat with us throughout the entire dinner, which was very nice - the conversation was interesting and enjoyable. Her house is very nice, on the sea shore, with amazing art made by Petra herself. The lighting and music were also nice and calming. In short - I highly recommend eating with Petra.

Lynne
The food and company were most enjoyable. It was a diverse group of 12 including hosts, so conversation was lively and informative. The food was inviting and tasty, with starter, soup, main course and dessert. Wine was generously served with each course. We would recommend Petra to anyone visiting Amsterdam!

Rakefet
The food was very nice served, all the food was very good, we really enjoyed the whole evening. The atmosphere was great. There were interesting people from places around the world, the conversation was always fluent. Petra is a very interesting person, a unique artist, she told us about her art and it was great! We enjoyed everything and we highly recommend to dine with Petra.

Cecile
This was the second time I had dinner at Petra's. We were with an international group of 16 and she organized a great walking dinner. The amuse bouche of Dutch sushi (raw haring) was a hit! We than had fresh Zuchinni soup as a starter. The main course was a wonderfull fresh piece of salmon with sliced potatoes. We ended the evening with a great homemade panacotta (with pepper!) with fresh fruit. During the evening Petra served delicious wines and told us about her art. I can only recommend Petra!!

Andy
Petra was a great host and we had a very lovely evening.

Kerstin
Great evening, good food, nice wine, interesting chat.

Gizem
Petra is very experienced in hosting. The food was delicious and the chat was fun.

Angelica
Thanks for the wonderful evening. It was nice to get to know Petra and her art.

Hendrik
What a great night! The food was really tasty, the wine was fine and the table was nicely decorated. And Petra was such a great host and was delivering interesting insights into her art work. Everybody at the table was great, we had much laughter. Strongly recommended as a host!

Bram
My 3 friends and I had dinner at Petra's place and were really amazed by the experience. Great vibe, interesting stories, fantastic food. She even adjusted the menu for one of my friends who has a pretty severy food allergy. Absolutely splendid! THANKS

Ben
Petra was a great host. I liked meeting new people on the way and I felt like I can talk about everything. Food was good and Petra's art works were fascinating, and she know some really nice bars to hang out after :) I liked it a lot.

Xixi
Me my mother and my friends had a great time there. Petra has been very thoughtful and prepare non-pork dishes for one of our mueslim friend. Nice talking also. Highly recommend

Mats
We had a very pleasant evening at Petras place. Champagne to start. Then a well balanced menu with good food including a dutch sushi treat. We felt very welcome and we had a great time talking about everything from food to the Dutch healthcare system. Truly recommended

Myron
Most enjoyable evening over excellent home cooked food. Interesting to get a glimpse of Petra's exceptional artistic talents in her own studio.

Brigitte
Petra is a vey good cook and her family Li drawings are really interesting. I can recommandé to everybody who is interested in art, good italian meals and philantropy to pay a vivit to Petra

Lawrence
My wife and I had dinner with Petra a couple of weeks ago. The food was superbly restaurant-quality, the wine was delicious, the cost was reasonable for the value received and everything was served outside on the quay in front of her flat on a windy but warm evening, with the sun going down behind us. The setting could not have been more perfect. The conversation, in perfect English, ranged from a display of Petra's artwork, to a discussion of our respective travel experiences and our respective philanthropic activities. There was never an embarrassing silence and when the evening was over, we were reluctant to leave.

Egliūnė
Me and my boyfriend visited Petra on the 1st of August. She showed us the art she is making and I really loved it! She is very passionate about what she does and that is just inspiring! Her attitude towards food is no lesser than towards her art: we left with our bellies full of tasty meals and a promise to ourselves to cook more often at home :)

Peter
I had a great evening with Petra. The food and wines were fantastic and her art and story of the Fam. Li are very inspiring. We sat on the beautiful quay. I can strongly suggest a 'Heart and Art' evening to everyone!